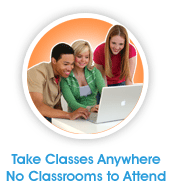 California Drivers Ed | Ca
Web based Drivers Ed is quickly becoming CA's preferred selection in affordable teenager driver safety instruction. The years of students learning Driver's Education at high school are almost extinct, and the days of teenagers going to tiring Saturday classrooms for Driver's Education are also decreasing. With recent updates to CA Driving Laws, DMV licensed driver schools meeting certain requirements can offer students a better, more in-depth web based alternative to the traditional Driver's Education classroom. At WarpSpeedTrafficSchool.Com, our CA DMV accepted program gives students the tools they need become knowledgeable drivers at a price that parents love.
Get Buckled In And Gain Your Driver's License With CA Driving School
The Convenient course: finish the Warp Speed program at your own pace
Got a Drivers Education course issue? We're here to help and we provide customer representatives ready to help via our 800 number and with email
Most discounted price Guaranteed - we'll meet any competitor's current published price for their DMV accepted computer based Drivers Education course you can find (in CA only)!
Finish the program provided by a top provider in the California Driving School business with over 15 years experience in teaching Traffic Safety in CA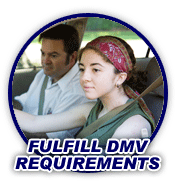 Ca Driving Instruction Services
Great News! Not only do we provide excellent online Drivers Ed in your area, we also offer driving school services! Yep, we have in car lessons in CA with the area's top driving instructors, hybrid driver training vehicles, and the leading driving school lesson plans!

Get more information regarding our CA driving lessons by visiting our WarpSpeedTrafficSchool.com in car lessons page.
Ca Approved Driver's Education At A Bargain Price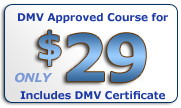 Now you can enjoy our California Drivers Ed on the web for as low as $29
Congrats! CA Driver's Education Requirements Can Be Entirely Finished By Driver's Education Online In Ca!
If you are a resident in CA, the CA DMV permits you to take home your Warp Speed Driver's Education Certificate of Completion on the web with WarpSpeedTrafficSchool.Com.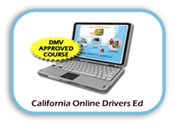 Top Notch Drivers Education Partners You Can Rely On
WarpSpeedTrafficSchool.Com has partnered up with the top provider in the on line Drivers Ed business: DriversEdDirect.Com. When you buy WarpSpeedTrafficSchool.Com, you get Warp Speed Drivers Ed at a low cost price and the WarpSpeedTrafficSchool.Com guarantee - the leading CA accepted Drivers Education program available - now that's CA Drivers Ed you can have faith in!
More Reasons CA Drivers Ed Is The First Choice For Your Loved One
Find DMV Paperwork and Resources for CA
In Car Driving Lessons for Select Areas
Learn More about State Driving Requirements
Watch Drivers Ed Videos

CA DMV Approved Drivers Education with Warp Speed Traffic School Online
* Price matching for DMV Approved Online Drivers Education in CA only