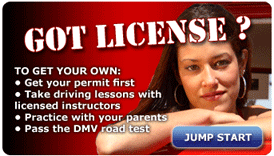 DMV Licensed Driving School For Receiving A CA Operator's License
When it comes to selecting a teen driving school in CA, WarpSpeedTrafficSchool.Com has the best driving lessons for your teenager. We have the best drivers training driving instructors, training vehicles, and lesson plans you can get your hands on to help minors safely get a operator's license. We've linked up with Drivers Ed Direct, a top company in the teen driving school industry, to ensure you never have to question your teenagers education.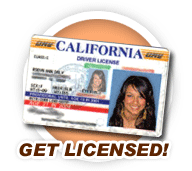 Driving School Lessons For CA Teenagers
Learn all facets of driving a car: fundamental driving concepts, defensive driving, DMV driving test knowledge, freeway and highway concepts, and winding canyon driving
Pupils like our college educated and personable instructors
Need a teen driving school question answered? WarpSpeedTrafficSchool.Com is here to help and we offer customer service on hand to assist via phone and using email
Driving lessons by a California DMV Licensed driver school you can trust

Quality Driver Education Providers You Can Trust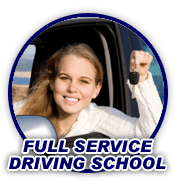 WarpSpeedTrafficSchool.Com has joined up with the top company in the online Driver Ed business: DriversEdDirect.Com. When you select WarpSpeedTrafficSchool.Com, you get Warp Speed Driver Ed at a low cost price and the WarpSpeedTrafficSchool.Com full guarantee - the favorite CA approved Drivers Ed class available - now that's CA Driver Ed you can trust!
Ca Licensed Driver School In-car Lessons At A Reasonable Price
Because WarpSpeedTrafficSchool.Com has selected Drivers Ed Direct as its in-car lessons provider, you get the reassurance of State licensed services and the comfort you are getting first-rate education for your child at a fair cost. Additionally, get teen driver's training for all the important driver school concepts: essential driving concepts, Defensive Driving, driver test information, freeway concepts, and canyon driving. Learn more about each specific in-car lessons cost by checking out DriversEdDirect.Com.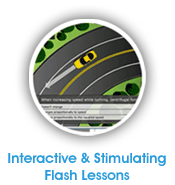 All Right! Drivers Ed Requirements For Teenagers In CA Can Be Met By Warp Speed Drivers Education Online!
You are qualified to do Drivers Ed in CA to gain your Warp Speed Driver Ed Completion Certificate.
More Reasons CA Driving School Is The Smart Choice For Helping Your Child Get A License
Find DMV Paperwork and Resources for CA
Watch Drivers Ed Videos
Become a Better Defensive Driver
Free DMV Practice Tests

CA DMV Approved Drivers Education with Warp Speed Traffic School Online
* Price matching for DMV Approved Online Drivers Education in CA only